Venue
The GECON 2017 Conference will take place in Biarritz-Anglet-Bayonne, France. Conference venue is located at the municipal casino of Biarritz.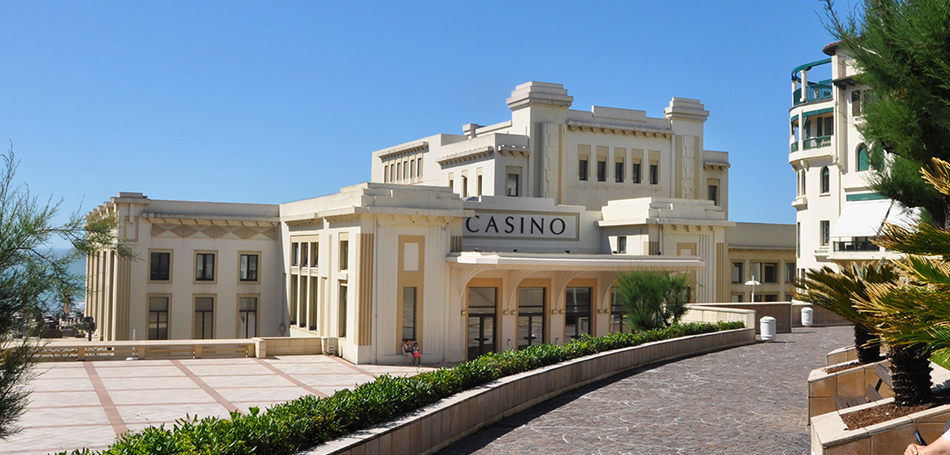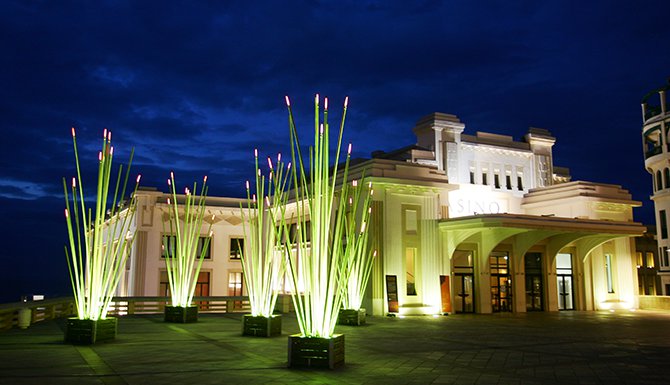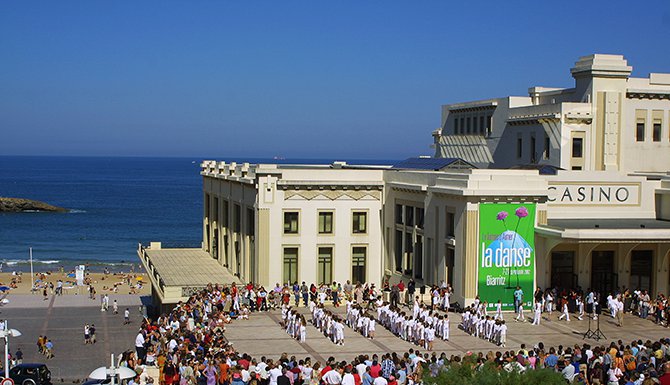 ADDRESS
The Barrière Casino
1 avenue Edouard VII, 64205 Biarritz, France
BIARRITZ-ANGLET-BAYONNE
Biarritz

Biarritz is very close to Bayonne (10-15 minutes by bus). The city is located on the Atlantic coast and people loves walking there along the beach and inside the city. Here is an interesting website about Biarritz where you may find more detailed information.
Anglet

Anglet is also very close to Bayonne. It is a more preserved area where you can walk along several beaches.
Bayonne

Bayonne is a city in South-western France at the confluence of the Nive and Adour rivers, in the Pyrénées-Atlantiques department. The city is very close to the Atlantic Ocean. It belongs to both vernacular cultural regions of Basque Country and Gascony. Together with nearby Anglet, Biarritz, Saint-Jean-de-Luz and several smaller communes, Bayonne forms an urban area with almost 50.000 inhabitants. The city of Bayonne is very famous for its ham, its chocolate and the "Fêtes de Bayonne".

TRANSPORTATION
By plane

The Biarritz – Anglet – Bayonne Airport (BIQ) can be reached through many cities in Europe (Brussels, Rotterdam, Paris, London, Stockholm, Geneva, Dublin, Manchester and many other french cities).
For your information, there are some EasyJet flights between Paris (CDG) and Biarritz (BIQ).
From the airport, you can get the town center of Anglet in 10 minutes using Chronoplus line C (1€ for an 1h ticket, 2€ for an 24h ticket). Fore more information, please consult the Chronoplus urban transport network site.
By train

Anglet can be reached by train (SNCF). Your train will leave you at the Biarritz station or the Bayonne station, both 10 minutes from Anglet.
By car

Anglet can be reached by car through the A63 and A64 highways.
PHOTO GALLERY

These pictures are the property of the tourist offices of Biarritz, Anglet, and Bayonne.